Ace Bad Credit Loans Up To $5,000
Request your bad credit loan through Ace!
High

-End Information

Security
256-bit SSl

Encryption

TLS Security

Best Practices
How It Works
We want to help lead you to lenders who will help you with your need for cash quickly and easily.
Fill in your online inquiry form and we will send it out to our lenders for a quick review. You could get an answer in a matter of minutes!
If your cash request is accepted by one of our lenders, you'll be contacted and sent a loan offer. Take some time to read the terms to decide if you agree with the offer.
Once you agree to the loan's terms and sign the offer, your lender will work quickly to arrange your cash. When it's ready, you'll get the final details about collecting the money.
When the cash is in your pocket, you can use it however you want to. No one will tell you how you should spend the cash or what you should do with it.
More About Our Service
Before getting started on your quest for a fast loan, learn about how we can help you. We want you to understand the help you can get so that you can make the best choices.
Many Credit Types Welcome
If you need money quickly, we want to help you. We know it's hard to wait when you have bills hanging over your head or expenses that must get paid. We'll pass your request on to our list of lenders who are flexible with various credit types.
Easy Inquiry Form
To get started with the fast process, all you need to do is go to the Ace Bad Credit Loans website to fill in the short request form. Send it to us and we'll take it from there. We'll share your needs with our lenders who might be able to help you very quickly.
Safe and Confidential
We go out of our way to ensure that your personal details are kept safe when you send them to us. We use top notch SSL technology that encrypts the information you send to us so that you can relax, knowing that your information is secure.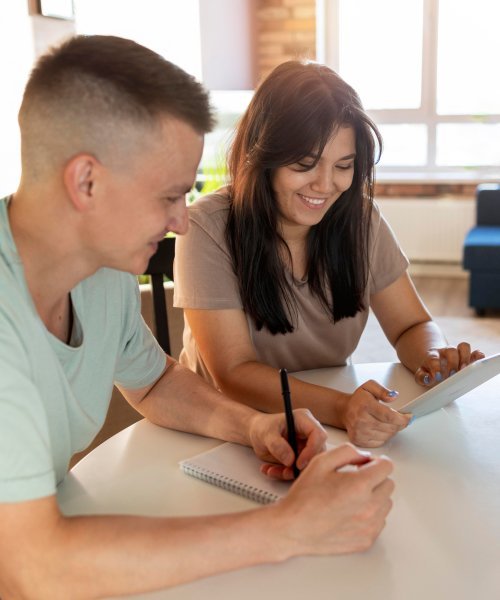 Are You Worried About Your Bad Credit Score?
At certain times in life, every consumer goes through a period where there is a need for extra money. We get that – we've all been there! If you've gone through a monetary crisis in the past, you may have ended up with a bad credit score. When you don't pay your bills on time or send them in late, it affects your credit history.
The lenders we share your information with understand that even with a bad credit score, you might need a fast loan. They will review your request and offer a fast decision if they can help you. Keep in mind that they can be very flexible when it comes to various credit types, so go ahead and send us your loan request today!
Whether you use your smartphone, tablet or PC, the online request form is ready for you to complete and submit now. Go ahead and let's get started on your quick cash!
Steps to Getting a Loan
Send your online request to Ace Bad Credit Loans
Get a quick loan decision and receive an online loan offer
Review the offer, sign it and get the cash for any need you have
What Are You Waiting for?
Get started today and get a loan of up to $10,000!