Ace Bad Credit Loans Up To $5,000
Request your bad credit loan through Ace!
High

-End Information

Security
256-bit SSl

Encryption

TLS Security

Best Practices
Do You Have a Few More Questions?
Can you tell me more about how bad credit loans work?
Bad credit loans are an easy way to get quick cash. You get them by sending your request form to our team at Ace Bad Credit Loans. They'll share your request with our extended list of lenders for their review. If one of them accepts your request, you'll be contacted with a loan offer to read and sign. That's how easy it is to get online bad credit loans!
What is a bad credit loan?
When a consumer has bad credit, it can be more complicated to get a fast loan when needed. We have made the process easy with our online loan system. You only need to send us your request form and we will be glad to distribute it to a wide list of lenders. They work quickly and efficiently so you don't have to wait a long time. If you get a loan offer you agree with, sign it and return it for your quick cash. There are no restrictions regarding how the money is used, so spend it on anything you want!
Do you think I can refinance my bad credit loan?
In many cases, the answer is yes. You will find out quickly when you speak to your lender about it.
What documents will I need to send when getting a bad credit loan?
This depends on your specific lender, but in most cases there are a few common documents necessary to proceed with your online loan request. The standard list of documents necessary include such basics as: • Government issued ID • Valid email address • Details of your bank account • Proof of your monthly income Your lender will review these documents and confirm that you are older than 18 years of age. Once reviewed, you will be contacted if there are more documents necessary to process your request for a bad credit loan.
How will I be expected to make my monthly payments?
Your lender will give you options, but many times the easiest way to transfer the payment is to set it up as a digital payment in your bank account. Your bank can help you with this. There are also lenders who want you to take cash to a local storefront to make the payment.
I'm afraid I might miss a payment. If I do, what will happen?
To sustain your credit, it's very important for you to always pay your bills when they are due. If for some reason you get to a month where you can't send it in on time, or you simply forgot, contact your lender as soon as possible. Work out an arrangement to get it paid so your payments will be caught up. Even after you send in your payment, you should expect to also be charged with a late fee penalty.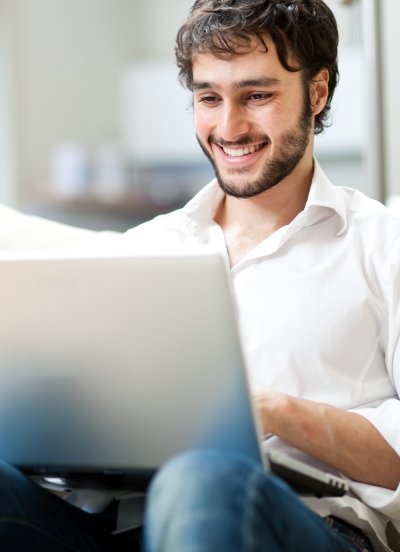 What Are You Waiting for?
Get started today and get a loan of up to $10,000!